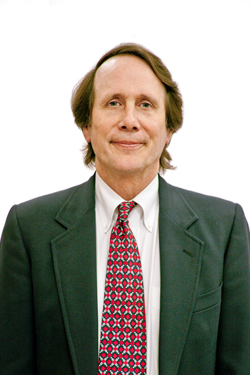 Wilfred (Kip) Cole, MD
Wilfred (Kip) Q. Cole, III, M.D., received his bachelor's and master's degrees from the University of Mississippi. He earned his medical degree at the University of Mississippi Medical Center, Jackson. Dr. Cole completed his internship and residency in Pediatrics at the University of Virginia Medical Center and his fellowship in Allergy and Immunology at the University of California, San Francisco.
Dr. Cole is board certified by the American Board of Pediatrics and American Board of Allergy and Immunology. He is a member of several professional medical organizations, including the American College of Allergy, Asthma and Immunology and the American Academy of Allergy, Asthma and Immunology.
Dr. Cole, whose special interests include the areas of allergic rhinitis and asthma, has published numerous articles in professional journals, including the Annals of Allergy, Pediatric Infectious Disease, and the Journal of Allergy and Clinical Immunology.
Dr. Cole resides in Alpharetta with his wife Linda and their two children. He enjoys travel, tennis and reading.
Publications
Master Thesis – Microbiology 1975
In vitro neutrophil functions and lysosomal enzyme levels in patients with sepsis.
Abstracts:
Cole WQ, Cook JJ, Grogan JB. In vitro neutrophil functions and lysosomal enzyme levels in patients with sepsis. Surg Forum 1975;26:79.
Refereed Journals:
Lohr J, Cole WQ, Donowitz J. Epidural abscess presenting as hip pain in a 13 year old girl. Ped Infectious Dis 1984.
Cole WQ, Offenberger J, Frick OL, Golden JA. Case Review: Chronic Cough in a 59 year old man. Ann Allergy 1985;54(1):12.
Tinkelman DG, Lutz C, Miller E, Cole WQ. Optimal time for obtaining peak and trough theophylline levels in 12 and 24 hour products in children. Ann Allergy 1987;58(3):190
Tinkelman DG, Berkowitz RB, Cole WQ. Aerosols in the treatment of asthma. J Asthma 1991;28(4):243.
Tinkelman DG, Cole WQ, Tunno J. Immunotherapy: A one year prospective study to evaluate risk factors of systemic reactions. J Allergy Clin Immunol 1995;95:8-14.
Tinkelman D, Smith F, Cole WQ III, Silk H. Compliance with an Allergen Immunotherapy Regime. Ann Allergy Asth Immunol 1995;74(3):241-246.
Cole WQ, Tinkelman DG,. Risk and benefits of inhaled steroids. ADIS International Ltd., New Zealand 1995.