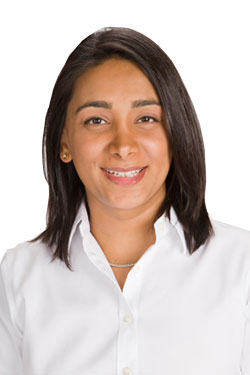 Priya S. Verma, PA-C
Woodstock
Monday, Tuesday, Thursday, Friday
770.924.0096
100 Stoneforest Drive
Suite 220
Woodstock, GA 30189
Priya Verma is a NCCPA Board Certified Physician Assistant treating patients at Atlanta Allergy & Asthma's Woodstock office. She has over 20 years of clinical experience.
Priya received her Bachelor of Science in Biology/Molecular Genetics from The Ohio State University (1995) where she published research in Neuro Immunology from The Ohio State Medical School. In 1998, she received her Master of Science in Physician Assistant from Seton Hall University and the University of Medicine and Dentistry of New Jersey, Newark, NJ.
Before joining Atlanta Allergy & Asthma, Priya practiced in the field of sports medicine and integrative health. She has consistently ranked as a top provider in patient satisfaction scores by Press-Ganey. She has served in numerous leadership roles for both local hospitals and national organizations for Physician Assistants. Priya has taught in the Cobb County School District's outreach program and is involved with Technology Association of Georgia (TAG). She is also a Certified Yoga Therapist and a member of the International Association of Yoga Therapy.
Priya is a member of the American Academy of Allergy, Asthma, and Immunology and the American College of Allergy, Asthma, and Immunology.
In her free time, Priya enjoys teaching yoga, hiking, and spending time with her husband and children.
Publications
Wolfe SA Jr, Ha BK, Whitlock BB, Saini P. (1997) Differential localization of three distinct binding sites for sigma receptor ligands in rat spleen. J Neuroimmunol. 1997 Jan;72(1):45-58
Whitlock BB, Liu Y, Chang S, Saini P, Ha BK, Barrett TW, Wolfe SA Jr. (1996) Initial Characterization and autoradiographic localization of a novel sigma/opioid binding site in immune tissues J Neuroimmunology 1996 Jul;67(2):83-96
Poster Presentation
Saini P, Whitlock BB, Liu Y, Wolfe SA (1995) Binding sites for Sigma Ligands in rat spleen: differential localization of three distinct sites. Presented at Society for Neuroscience
Saini P. Sullivan Mark (1991) Drug inhibition of Class III Anti-arrhythmic Agent, Sematilide by receptor blocker, Phentolamine Partners in Science Internship Program, Berlex Laboratories, Cedar Knolls, NJ Presented at NJ Academy of Science and Liberty Science Center