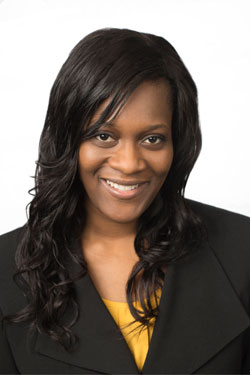 Kareen Carty-Davy, FNP-BC
Lawrenceville
Monday, Wednesday, Friday
770.995.1537
600 Professional Drive
Suite 210
Lawrenceville, GA 30046
Kareen Carty-Davy is a Board Certified Family Nurse Practitioner who sees patients at our Lawrenceville office location. She joined Atlanta Allergy & Asthma in 2016.
Kareen received her Bachelor of Science in Nursing degree from Georgia Baptist College of Nursing at Mercer University in Atlanta, Georgia. Kareen is particularly interested in helping patients living with chronic disorders improve their quality of life. Because of this interest, Kareen decided to pursue a Master of Science in Nursing degree at Walden University after several years of service in both the hospital setting and as a travel nurse.
Kareen is a member of Sigma Theta Tau International Honor Society of Nursing and a member of the American Academy of Nurse Practitioners. In 2011, Kareen was recognized as Travel Nurse of the Year.
Kareen lives in Gwinnett County with her husband and two daughters. When she is not at the office, she enjoys spending time with her family, cooking, going to the beach, watching a good movie, and family game night.