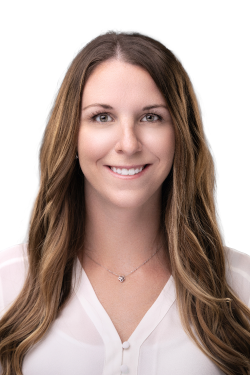 Sarah R. Murrell, FNP-BC
Thursday, Friday
770.973.5578
1519 Johnson Ferry Road
Suite 200
Marietta, GA 30062
Tuesday
770.427.1471
790 Church Street
Suite 150
Marietta, GA 30060
Sarah Murrell is a Certified Family Nurse Practitioner with Atlanta Allergy & Asthma. She currently sees patients at our Canton, East Cobb, and Kennestone locations. She joined the Atlanta Allergy & Asthma team in 2022.
Sarah received her Master of Science in Nursing as a Clinical Nurse Leader from Augusta University in 2016. She spent several years working as a registered nurse in allergy and asthma, urgent care, and hospital settings. She then earned her Doctor of Nursing Practice as a Family Nurse Practitioner from Augusta University and received her board certification in 2021. Sarah is certified to see patients of all ages.
She is a member of the American College of Allergy, Asthma, and Immunology, the American Association of Nurse Practitioners, and the America Academy of Nurse Practitioners. She regularly attends continuing education conferences to stay up to date on current research and developments in her specialty.
Sarah lives in Kennesaw with her husband and dog. In her free time, she enjoys spending time with her family and friends, doing outdoor activities, playing volleyball, and traveling the world.