Becky Wellborn has been a valuable member of our team since 1990. When she was hired to work in our business office, we were an eight-physician, eight-location practice. When Becky announced her retirement in 2016, she was the Director of Billing and Reimbursement and oversaw our Centralized Scheduling department. And Atlanta Allergy & Asthma has grown into a practice that has eighteen physicians and seven nurse practitioners - at eighteen locations! We serve the community from Rome to Fayetteville to Dacula! Becky was an integral part of that growth and we can't thank her enough for her years of service. She is thrilled to be able to spend more time with her two daughters and their families – which now include four grandchildren. Becky is still close by, unless of course she is at the beach with her husband of 42 years. Have fun Becky and Ed……we will miss you.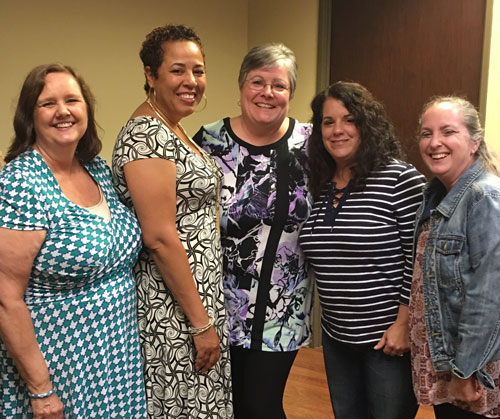 Becky Wellborn, retirement
---
Congratulations to Kim Norwood who recently completed the rigorous Pollen Certification Course through the National Allergy Bureau. Kim is now a certified pollen count technician and joins the Atlanta Allergy & Asthma team that provides the daily pollen count to the Atlanta area. We are proud of you, Kim. This is quite an accomplishment!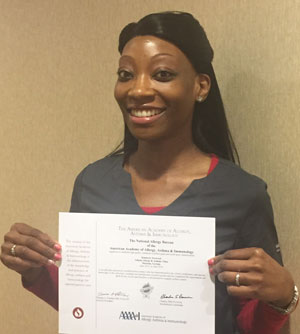 Kim Knorwood, certified by the National Allergy Bureau to count and report the pollen.
---
Congratulations to the American Lung Association for a very successful Fight for Air/Climb Atlanta event held downtown on April 16. We were proud to be a sponsor and even more proud that our team came away with some of the top performances. A field of nearly 450 participants climbed 51 flights of stairs to raise money and awareness for those with asthma and other lung disease. Our own Dr. Judy Nam took a third place medal in her very competitive age division and Dr. Stanley Fineman once again blew away the competition in his division and took a first place medal. Joshua Fuller, son of pollen count technician, Ellena Fowlkes, not only won his age group – he finished with the fourteenth fastest time for the entire event. Congratulations to our entire team!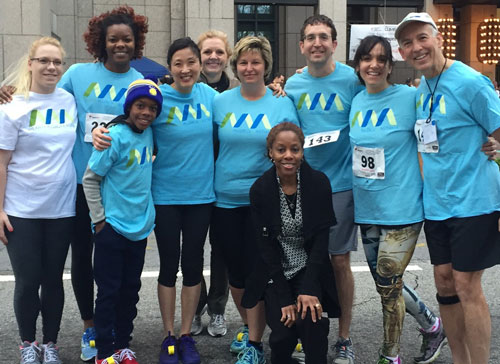 Atlanta Allergy Climbers