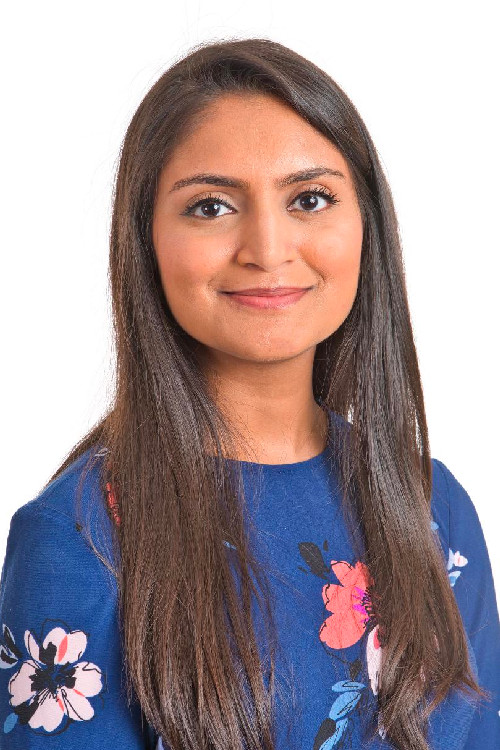 Charmi D. Patel, FAAAAI, FACAAI
Monday, Tuesday, Wednesday
706.880.6955
1272 Virgil Langford Road
Suite 202
Watkinsville, GA 30677
Charmi D. Patel, M.D., FAAAAI, FACAAI, a board-certified Allergy & Immunology specialist, sees pediatric and adult patients in Atlanta Allergy & Asthma's Athens office.
Dr. Patel is a native of Lilburn, Georgia. Her interest in global health led her to pursue an accelerated, combined pre-med and Doctor of Medicine program at Avalon University School of Medicine in Netherland Antilles, where she graduated summa cum laude. Thereafter, she completed her Internal medicine residency training at Baton Rouge General Medical Center/Tulane University School of Medicine. She completed her Allergy and Immunology fellowship training at a well-respected allergy and primary immunodeficiency center, Zucker School of Medicine at Hofstra/Northwell in Great Neck, New York. Since completing her fellowship, she has practiced in Massachusetts at Berkshire Allergy Care, a satellite clinic for fellows-in-training at Albany Medical College in Albany, New York, and most recently at St. Mary's Allergy Specialists in Athens, GA.
Dr. Patel's career has been geared towards practicing evidence-based medicine, actively publishing in numerous peer-reviewed journals and books. She treats patients of all ages with allergic conditions and asthma. She also evaluates and manages pediatric and adult patients with primary and secondary immunodeficiencies.
Dr. Patel is board certified by the American Board of Allergy and Immunology. She is a member and fellow of the American College of Allergy, Asthma and Immunology, the American Academy of Allergy, Asthma, and Immunology, and the Clinical Immunology Society.
Dr. Patel and her husband, an interventional cardiologist, have two children and live in Athens. In her free time, she enjoys spending time with her family, traveling, and baking.