How to Reset Your Patient Portal Username and Password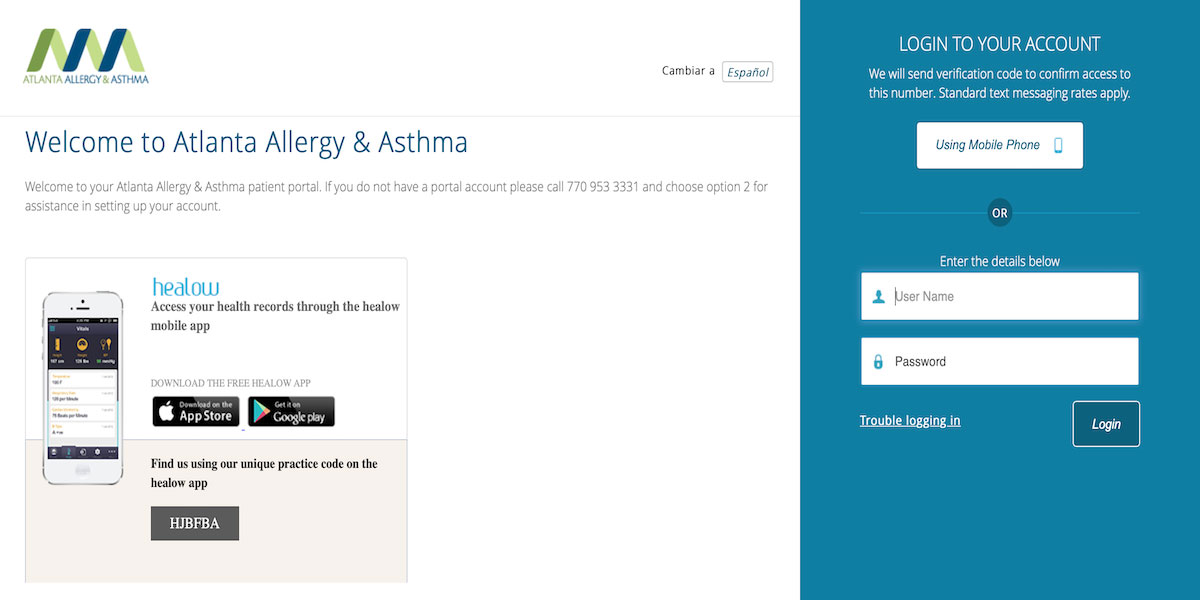 If you do not know your patient portal username and/or password (which you will need to set-up for a Tele-Visit), you can reset your login information through our website by clicking on the 'Patient Portal' button and entering your mobile phone number in the upper right corner. A code will be sent to your cell phone allowing for a reset.
View step-by-step instructions.
If you prefer, you may call our scheduling department at 770.953.3331 and choose option 1 to request an email that will allow you to reset your username/password. Please note, during high call volume periods, there may be a wait.