Telemedicine (TeleVisit) Appointments Are Available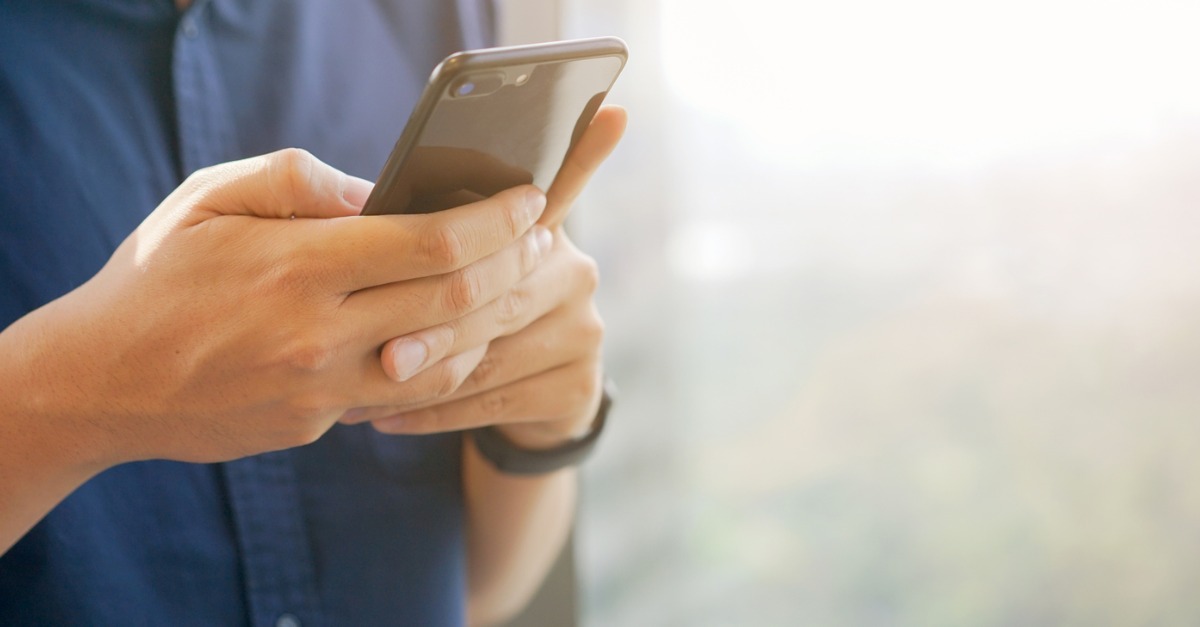 To help both our new and established patients receive care without requiring an office visit, we are offering TeleVisits with all Atlanta Allergy & Asthma providers.
A TeleVisit allows you and your provider to discuss your current health status and reason for a visit. Much like an in-office visit, your provider will take a medical history and assess symptoms. They can renew or prescribe medications, order lab tests, and develop a treatment plan. Your provider may also recommend in-office testing at an appropriate time in the future.
TeleVisits are a safe and secure way for you to connect remotely with your provider via video and audio connection on either your smartphone or computer.
Simple Steps to Setup for Your TeleVisit Appointment
Contact our scheduling department at 770.953.3331/option #1 to schedule a TeleVisit or to change an existing appointment to a TeleVisit.
There are three ways to join a TeleVisit. For options 1 and 3, you will need to know your Patient Portal username and password. If you do not have this information, you are able to reset it here, by clicking login to your account 'Using a Mobile Phone'. For more information on resetting your patient portal login via Mobile Phone. You may also ask your scheduler to reset it when setting up your appointment.
Options
Download the free 'healow' app from the app store and use our Atlanta Allergy office code 'HJBFBA'. This option delivers the best patient experience with the least amount of technical issues. ( Instructions on how to download the healow app in English. Instructions in Spanish.)

Login and set your own 4-digit code for future use
Your appointment will appear on the app.
Login at least 5 minutes prior to your appointment (but not more than 30).

Click on the text or email link you receive from our office. No login required. You should receive an email when the appointment is scheduled and a reminder email 15 minutes before the appointment. If we have a cell phone number on file for you, you will receive a text with a link to join from your Android or Apple Smartphone, 15 minutes before the appointment.
OR
Login to your Atlanta Allergy & Asthma Patient Portal and join the TeleVisit through your appointment notification. You will need your username and password to login to your patient portal account. To reset your password via mobile phone.
On the Day of Your Visit
You may receive a call in advance of your appointment from our nursing staff to make sure you are set up for your visit and to collect additional information for your physician or nurse practitioner.
"Arrive early" by logging into the healow app or by clicking on the link within the email reminder or text message sent by our office. Please login at least 5 minutes early, but no more than 30.
Once logged in, answer the questions and enter your height and weight if known.
If you are connecting from a computer, click 'Proceed" to check your computers speed and its ability to support a TeleVisit. Instructions on how to set up a TeleVisit on your computer.
You will be placed in your provider's online waitlist and they will be notified that you are ready. There may be a delay as your provider concludes their visit with another patient.
Frequently Asked Questions
How Much Does a TeleVisit Cost?
During the COVID-19 pandemic, insurance companies have relaxed many of the restrictions surrounding telemedicine. We will submit your TeleVisit claim to your insurance company no differently than an in-office visit. Most insurers are waiving co-pays during the COVID-19 pandemic, and we will bill you for any balance not covered by insurance after the claim is processed. If you have specific questions about your coverage, or are a self-pay patient, please call 770.953.3331/Option #1.
Where Is My Appointment Located?
The latest healow TeleVisit appointment will be available on the dashboard screen once you login. If you still do not see your appointment, click the "More Appointments" button on the bottom of the widget, or click the "Upcoming Appointments" link on the left navigation panel.
It Is Well Past My Appointment Time and I Have yet to Connect With My Doctor. What Can I Do?
Ensure you are in the virtual waiting room. The virtual waiting room prompt will display "Waiting for (Your Doctor's Name)." If you see this message and still cannot connect, please contact your Atlanta Allergy office.
I Can't Enter the Virtual Waiting Room.
You will only be able to enter the waiting room for your TeleVisit once you are within 30 minutes of the scheduled time. The "Start TeleVisit" button will appear orange when you can join the visit.
I Just Ended the Session With My Provider and Forgot to Mention Something, Can I Call Them Back? How Can I Reach Them?
If you have additional questions after your visit ends, please submit them through your patient portal. Most questions will be answered in 24–48 hours. If you need something immediately, please call your AA&A office and leave a message on the nurse line.
Can I View My TeleVisit After My Appointment?
No, TeleVisits are not recorded.