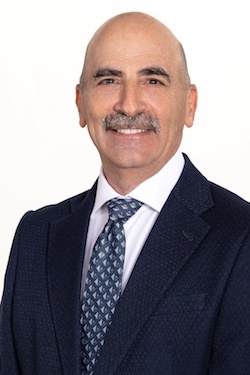 Steven J. Gottlieb, D.O.
Monday, Tuesday, Wednesday, Thursday
706.880.6955
1272 Virgil Langford Road
Suite 202
Watkinsville, GA 30677
Steven J. Gottlieb, D.O. is a board certified allergist with years of experience treating children and adults with common and complex allergic conditions. Dr. Gottlieb sees patients in our Athens office.
After receiving his Bachelor of Science from The University of Michigan and his Doctor of Osteopathic Medicine from Des Moines University, Dr. Gottlieb completed his internal medicine residency at William Beaumont Hospital in Royal Oak, Michigan, and his allergy/immunology fellowship at St. Louis University in St. Louis, Missouri. He is board certified by the American Board of Allergy and Immunology and participates in their Maintenance of Certification program.
Dr. Gottlieb's special interests include rhinitis, sinusitis with and without nasal polyps and its impact on asthma, and the appropriate use of emerging biologic therapies in their treatment. He also has a great deal of experience treating patients with eosinophilic esophagitis, or EoE.
Dr. Gottlieb is passionate about putting his patients at ease during their office visit and ensuring they have a full understanding of their diagnosis and treatment plan.
In his free time, Dr. Gottlieb will be with his wife and three children, watching or playing sports, listening to music, and playing his version of piano.
Publications:
SJ Gottlieb, A. Garibaldi, PS Hutchison, RG Slavin. IGE sensitivity to dictyostelium discoideum. J Allergy Clin Immunol. 1990; 85 (1) Supplement: p428.
SJ Gottlieb, J Sligh, D Dematto, G Gleich, RG Slavin. Characterization of eosinophils in a continuous ambulatory peritoneal dialysis patient with eosinophilic peritonitis. Int Arch of Allergy and Applied Immunol 1991; (9) p522-3.
SJ Gottlieb, PA Hutchison, RG Slavin. Occupational asthma due to slime mold, dictyostelium discoideum. J Occupational Med. 1993 Dec (35) p1231.
SJ Gottlieb, C McEvoy, D Winesett, JE Markowitz. Food prick and atopy patch skin testing is necessary in children with eosinophilic esophagitis. J Allergy Clin Immunology 2008; Vol 121 Issue 2 Supplement 1 p104
S J Gottlieb, B Green, R Sadurski, M Bachinski, et al. Food sensitization is prevalent in adults with eosinophilic esophagitis. J Allergy Clin Immunol 2011; Vol 127 Issue 2 Supplement page AB108
SJ Gottlieb, DT Johnston, JE Markowitz. A role for food allergy testing in eosinophilic esophagitis. J Allergy Clin Immunol. 2013 Jan; 131 (1):242 – 3.
SJ Gottlieb, JE Markowitz, ES Dellon. New IgE immediate hypersensitivity reactions on re-introduction of food restricted for treatment of eosinophilic esophagitis. Ann Allergy Asthma Immunol. 2019 April; 122 (4):419-420.