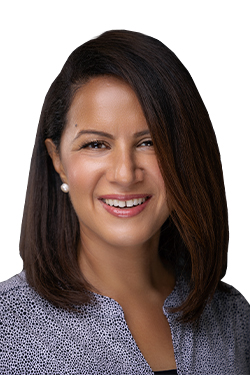 Mary S. Georgy, MD
Monday, Wednesday, Friday
770.495.6258
6300 Hospital Parkway
Suite 250
Johns Creek, GA 30097
Tuesday, Thursday
770.491.9300
2300 Henderson Mill Road
Suite 230
Atlanta, GA 30345
Dr. Mary S. Georgy received her bachelor's degree from Rutgers University and her medical degree from Robert Wood Johnson Medical School, now affiliated with Rutgers University. Dr. Georgy completed an internship in internal medicine at Brown Medical School and a residency at Temple University Hospital. She attended McGaw Medical Center of Northwestern University where she finished a fellowship in allergy and immunology.
Dr. Georgy is board certified by the American Board of Allergy and Immunology and the American Board of Internal Medicine. She is a member of the American Academy of Allergy, Asthma and Immunology and the American College of Allergy, Asthma, and Immunology. Dr. Georgy specializes in eczema, asthma, food allergies, drug allergies, and environmental allergies.
From the Northeast, Dr. Georgy joined Atlanta Allergy & Asthma after 12 years in private practice. She is enjoying the southern hospitality, beautiful weather, and the opportunity to bike, hike, and jog all year round. Dr. Georgy sees patients in the Johns Creek and Northlake offices.