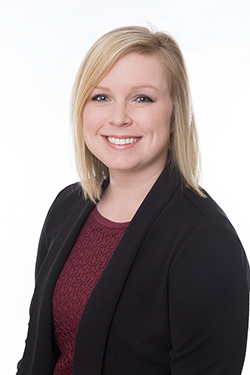 Amie L. Green, NP-C
If you are an existing patient of Amie L. Green, NP-C and have been seen in the past three (3) years, you may choose to schedule your in-office appointment online by going to the link below. If you do not find an appointment time that meets your needs, or if you would like to schedule a telehealth visit, please call 770.953.3331 and choose option 1. A member of our scheduling team will assist you.
Established Patient Scheduling
Amie Green is a Certified Family Nurse Practitioner with Atlanta Allergy & Asthma. She currently sees patients at our Rome location. She joined Atlanta Allergy & Asthma in June 2016.
Amie received an Associate's Degree in Nursing from Kaskaskia College in Centralia, Illinois, and certification as a Registered Nurse in 2009. After relocating to Rome, Georgia, she completed her Bachelor of Science in Nursing from Jacksonville State University in April 2013. Amie worked in the hospital setting for 7 years as a registered nurse, with focus on cardiovascular care. She earned a Master of Science in Nursing from Samford University in May 2016, and received board certification as a Family Nurse Practitioner in June 2016.
Amie is a member of American Academy of Nurse Practitioners and Sigma Theta Tau International Honor Society of Nursing.
Amie lives in Rome, Georgia with her husband Matt and daughter Anniston. She enjoys spending time with her family and friends, fellowship with church family, Georgia football, and Cardinals baseball.