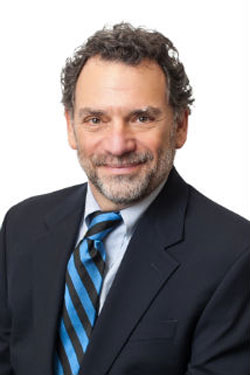 Howard J. Silk, MD
Fayetteville
Tuesday, Thursday, Friday
770.461.6400
1240 Highway 54 West
Building 300, Suite 310
Fayetteville, GA 30214
Northlake
Monday, Wednesday
770.491.9300
2300 Henderson Mill Road
Suite 230
Atlanta, GA 30345
Howard J. Silk, M.D., received his bachelor's degree at the State University of New York at Binghamton. He earned both a master's degree in Biochemistry and his medical degree from Boston University Medical School. Dr. Silk completed his Pediatric residency at Brown University/Rhode Island Hospital and his Allergy and Immunology fellowship at Harvard Medical School/Children's Hospital of Boston.
Dr. Silk is board certified by both the American Board of Pediatrics and the American Board of Allergy and Immunology. He is a Fellow of the American Academy of Pediatrics, the American Academy of Allergy, Asthma and Immunology and the American College of Allergy, Asthma and Immunology. Dr. Silk is the President of the Allergy, Asthma & Immunology Society of Georgia (AAISG) for 2013-2015. He has been practicing with Atlanta Allergy & Asthma since 1987.
Dr. Silk has published numerous articles on asthma, sinusitis and immunodeficiency syndromes in professional journals, including The Journal of Allergy and Clinical Immunology, The Annals of Allergy, Asthma & Immunology and The Journal of Asthma. He is a Clinical Faculty Instructor at the Mercer University School of Pharmacy and has worked in the Allergy Clinic at Scottish Rite Children's Hospital. In addition to his clinical practice, he has championed the use of electronic medical records to further improve clinic standards.
Dr. Silk and his wife Robyn have two children and live in Sandy Springs. He has coached boys and girls tee ball, softball and baseball, and enjoys travel, swimming, biking and reading.
Dr. Silk sees patients at our Fayetteville and Northlake locations.
Publications
Abstracts:
Silk HJ. Common Variable Immune Deficiency (CVID) and Treatment with IgG Replacement Therapy in Pregnancy, presented American Academy of Allergy, Asthma & Immunology, March 2011.
Silk HJ. Common Variable Immune Deficiency presenting with recurrent zoster in an adolescent. JACI 1992;89(1-2): 261.
Silk HJ, Geha RS. Intravenous gammaglobulin prophylaxis in children with IgG2 subclass deficiency. JACI 1987; 79:188.
Vercelli D, Gould H, Silk HJ, et al. IgE sites relevant for binding to Type 2 FC epsilon receptors on B cells. JACI 1987;79:130
Refereed Journals:
Berkowitz EM, Silk HJ. Methylation of chromosomal DNA by two alkylating agents differing in carcinogenic potential. Cancer Letters 1981; 311-317.
Silk HJ. Association of pneumococcal osteomyelitis and IgG subclass deficiency. Ped Inf Dis 1987;12:1140-1141.
Silk HJ, Geha RS. Asthma, recurrent infections and IgG2 deficiency. Ann Allergy 1988;60(2)1-98, 2-134-136.
Silk HJ, Guay-Woodford L, Perez-Atayde AR, Geha RS, Broff, MD. Fatal varicella in steroid dependant asthma. JACI 1988;81(1):47-50.
Tinkleman DG, Silk HJ. Clinical and bacteriological features of chronic sinusitis in children. Am J Disease Child 1989;143:938-941.
Silk HJ, Ambrosino D, Geha RS. Effect of intravenous gammaglobulin therapy in IgG2 deficient and IgG2 sufficient children with recurrent infections and poor response to immunization with Hemophilus influenza Type B polysaccharide antigen. Ann Allergy 1990;64(1): 21-25.
Silk, HJ. Sinusitis and Asthma: A review. J Asthma 1990;27(1):5-9.
Silk HJ. Cefuroxime Axetil therapy for acute sinusitis. Int Med for Specialist 1990:111(8):94-101.
Zora JA, Silk HJ, Tinkelman DG. An evaluation of post-immunization pneumococcal titers in children with recurrent infections and normal levels of immunoglobulins. Ann Allergy 1993;70(4):283-288.
Silk HJ. Immune deficiency syndromes and reactive airway disease. J Asthma 1994;31(4):231-241.
Silk HJ. Clinical Problem Solving: The appropriate degree of diagnostic certainty. NEJM 1994;332:539(letter).
Tinkleman DG, Smith F, Cole WQ, Silk HJ. Compliance with an allergen immunotherapy regime. Ann Allergy Asth Immunol 1995;74(3):241-246.
Silk HJ. Chronic sinusitis associated with immunologic deficiency. Practical Allergy Immunology 1995;10(4):143-148.
Silk HJ. Allergy revisited, A Book Review (Asthma, 2nd edition. A. Kaplan, ed.) The Lancet 1997;350:1037.
Silk HJ. Zora JA, Goldstein J, Tinkleman DG, Schiffman, G. Response to pneumococcal immunization in children with and without recurrent infections. J Asthma 35(1), 101-112 (1998).
Silk HJ. (contributor) Parameters for the Diagnosis and Management of Sinusitis. J All Clin Immunol 102;S107-144 (1998).